A COUPLE OF TIPS ON BUILDING
When you have glued the deck to the hull, you can fill the gap between the two parts with silicone sealant, like you use round a bath!



When gluing in the drive system it is advisable to glue your prop shaft and motor mount in at the same time with the motor connected to the shaft and fastened to the mount. This will help make sure everything is aligned correctly to minimise vibration which would result in loss of power. Make sure that the gap between the top of the blade and your hull is no more than 2mm.

Fit your boat out according to the instructions you get with the kit and it should end up looking something like this. The setup below uses a simple micro switch for on/off instead of an electronic speed controller.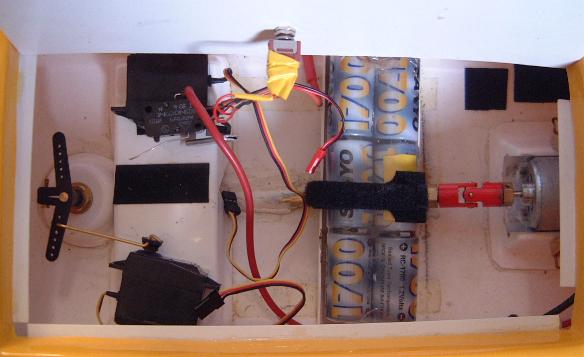 As soon as you have built your boat, get straight down to the lake and start having some FUN, FUN, FUN!!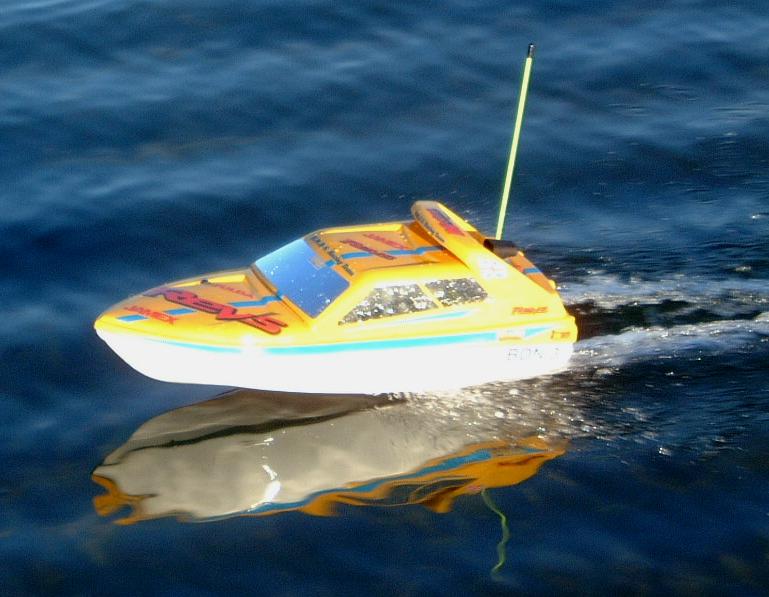 FULL THROTTLE AND AWAY WE GO!