Damp Proofing
December 2002
As anyone visiting the Lake recently will know it has been pretty muddy on the car park, you will now see that matters have been much improved. A "willing" bunch of volunteers spent a day spreading 50 Tonnes of stone and Tarmac chippings. Donations of money saved on car washing always welcomed by the treasurer.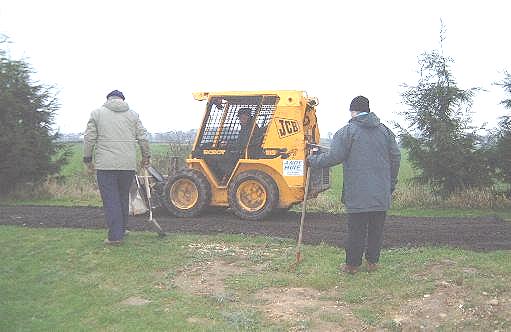 Getting Started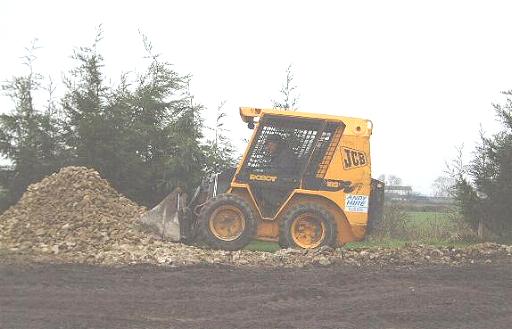 Lets get some more stone.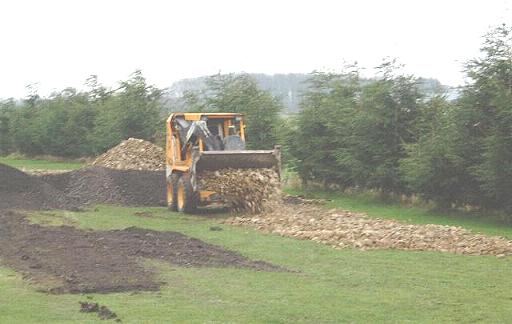 Another load shifted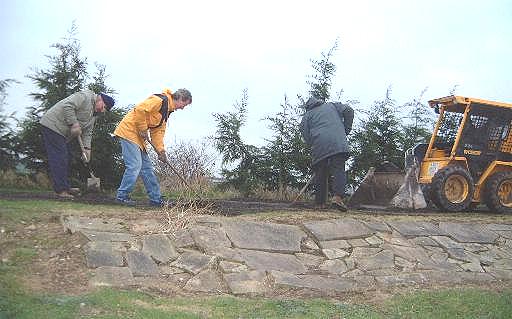 The raking crew, George Robinson, Ian Phillips, Alan Dack.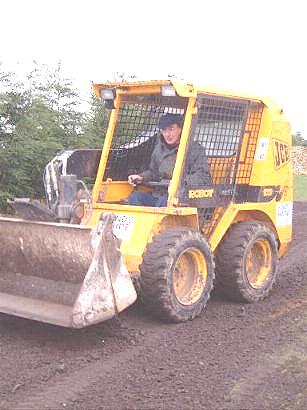 Robert Daniel.... help, how do you drive this thing?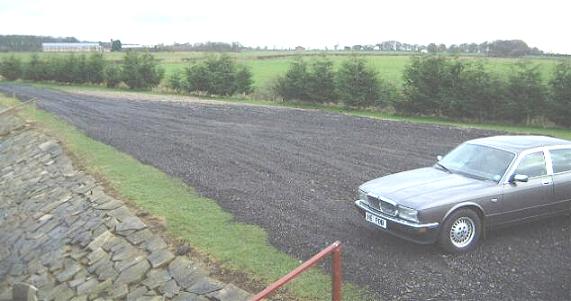 All finished (Tony's posh Jag!)