cabin cruisers
Everyone knows the Fairey Huntsman and here we have an excellent model of a Huntsman 31 built by Ian Phillips and named 'YOSHIKO' after a boat which still sails off the South coast of England where there is still a healthy interest in these classic boats.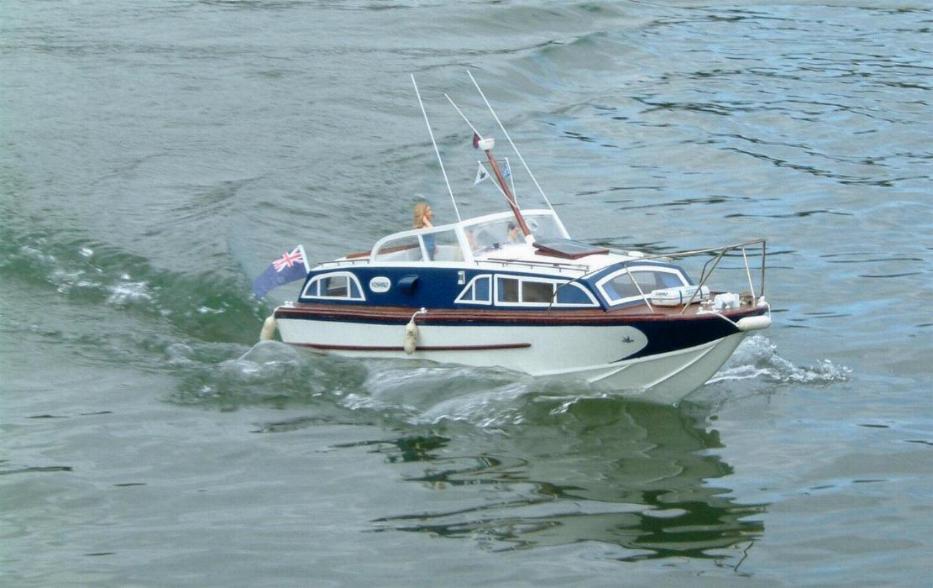 Some nice touches of detail in the cabin too but you can't see the Harrods bag and the copy of Vogue!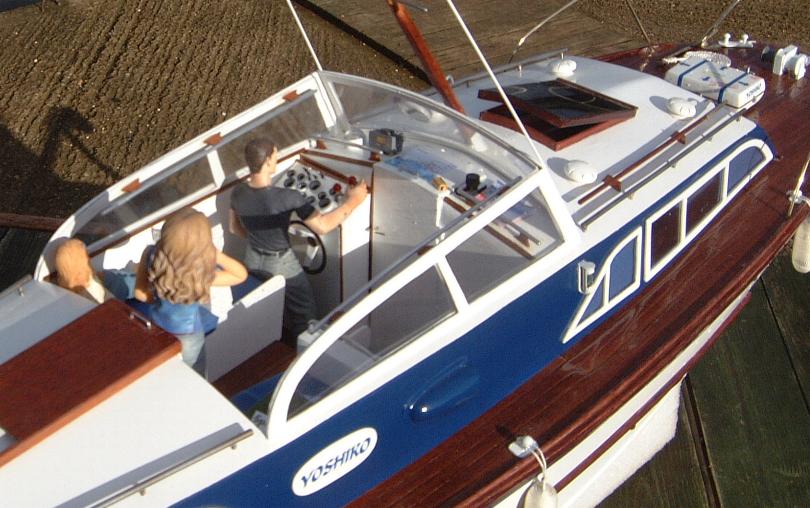 A superb scale model of Capricorn by Dave Craggs, a scratch built model of a Rampart 49, twin screw diesel yacht of the 1950's era from a Model Boats article.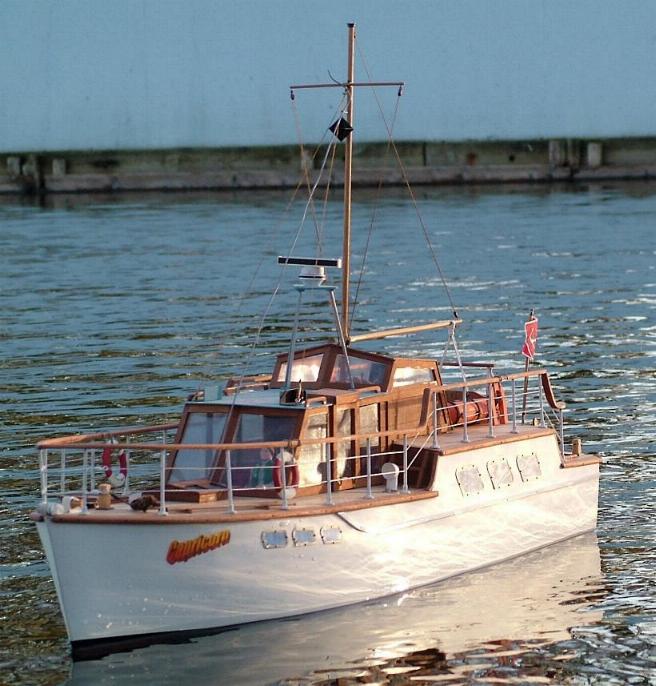 More from the Fairey Marine yard, a Spearfish by Don Wrigglesworth and a Huntsman by Paul Wrigglesworth.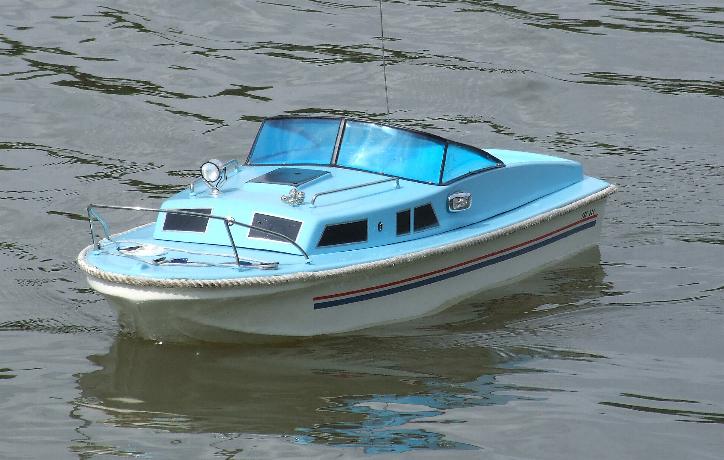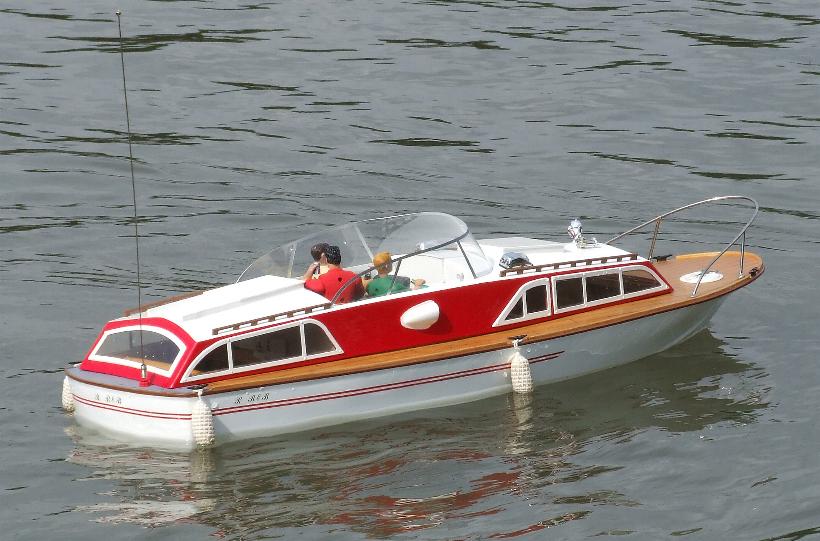 Alf Lee's Huntsman 31