NIGHT SAILING APRIL 5TH 2008
Only a few hardy souls braved the cold conditions for the early season night sailing event. Sadly the weather more or less beat us and much of the evening was spent taking refuge in the clubhouse. Maybe next year we will try a night sailing event later in the year when it's warmer! Here are a few photos to give you a flavour of what went on.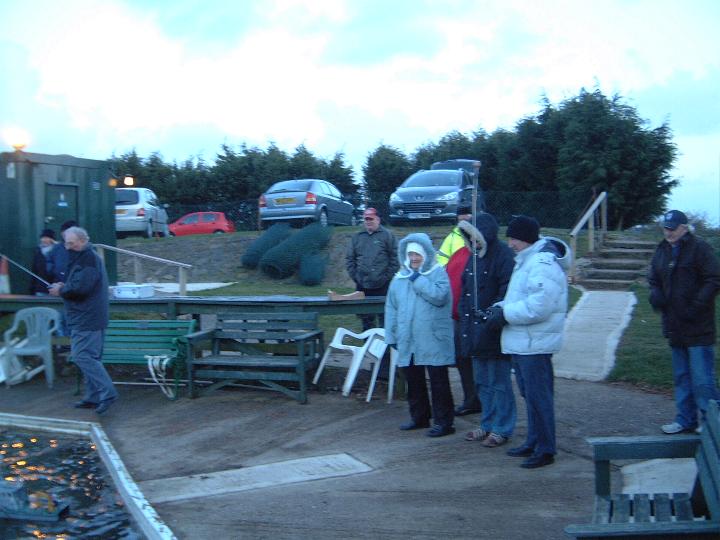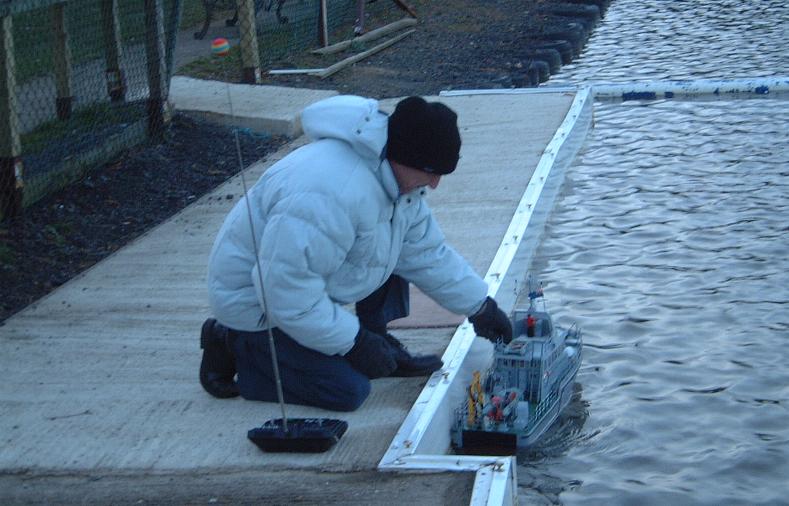 'Crowds' throng the quayside! Dave Markham gets Drumbeat of Devon ready for action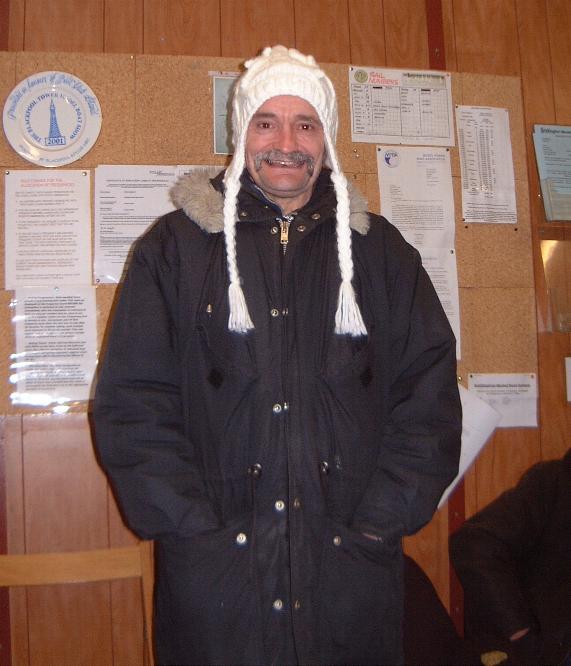 We know it was cold but there was no need
for George to nick Joan's hat!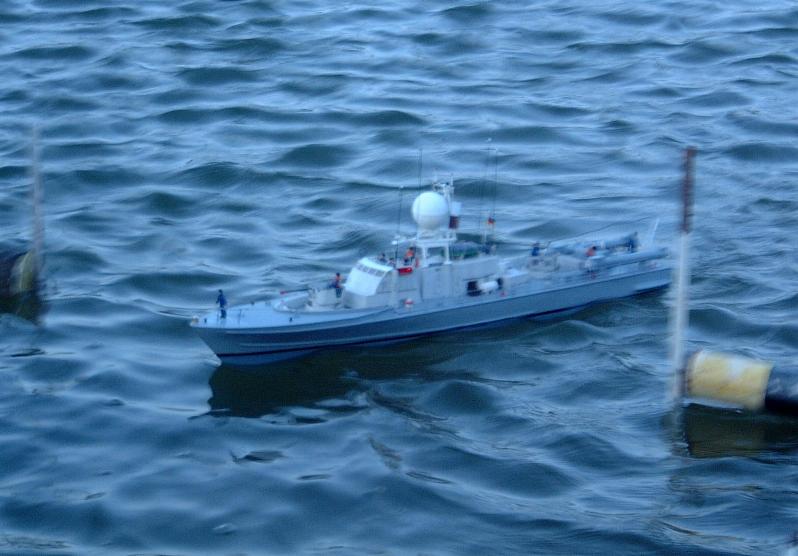 Michael Greenwood's latest model steams into harbour.

George Robinson sails a boat.......at last!!