SPRINGER TUGS
There seems to be a real interest in these little pusher type American tugs and it looks like we may have around 20 different models in the club before the start of the 2008 season. Your scale organisers are planning a series of events next year just for Springer tugs and it is hoped that there will be lots of fun and games with them. The Alzheimer's Society, thanks to Norman Bunford is donating a superb trophy which will be awarded to the skipper with the highest aggregate score throughout all disciplines during each sailing season. If you are interested in building a Springer then here are the basic rules that we will be adopting.
If you are wanting some help and tips on how to build or what to put on your Springer by way of fittings, go take a look at towboatjoe.com for some ideas.
Length of hull - 18"
Width of hull - 8"
Superstructure - Minimum of 4"x4"x4" (Anything goes!)
Rudder - No more than 4 square inches - any configuration (single or double) except kort nozzle.
Single propshaft
Plastic or brass propeller - maximum of 40mm - 2 or 3 blades only
Motor type - Standard 540 or similar (geared or straight drive)
('legal' motors available from Ian Phillips - price £5 each)
Battery power - 7.2 Volts maximum, any type of battery
The first club members to send a photo of their completed Springers are Brian Wakefield with his buoy survey vessel 'BUOYS ARE US' and Mike Sheard's 'TOXIC AVENGER'.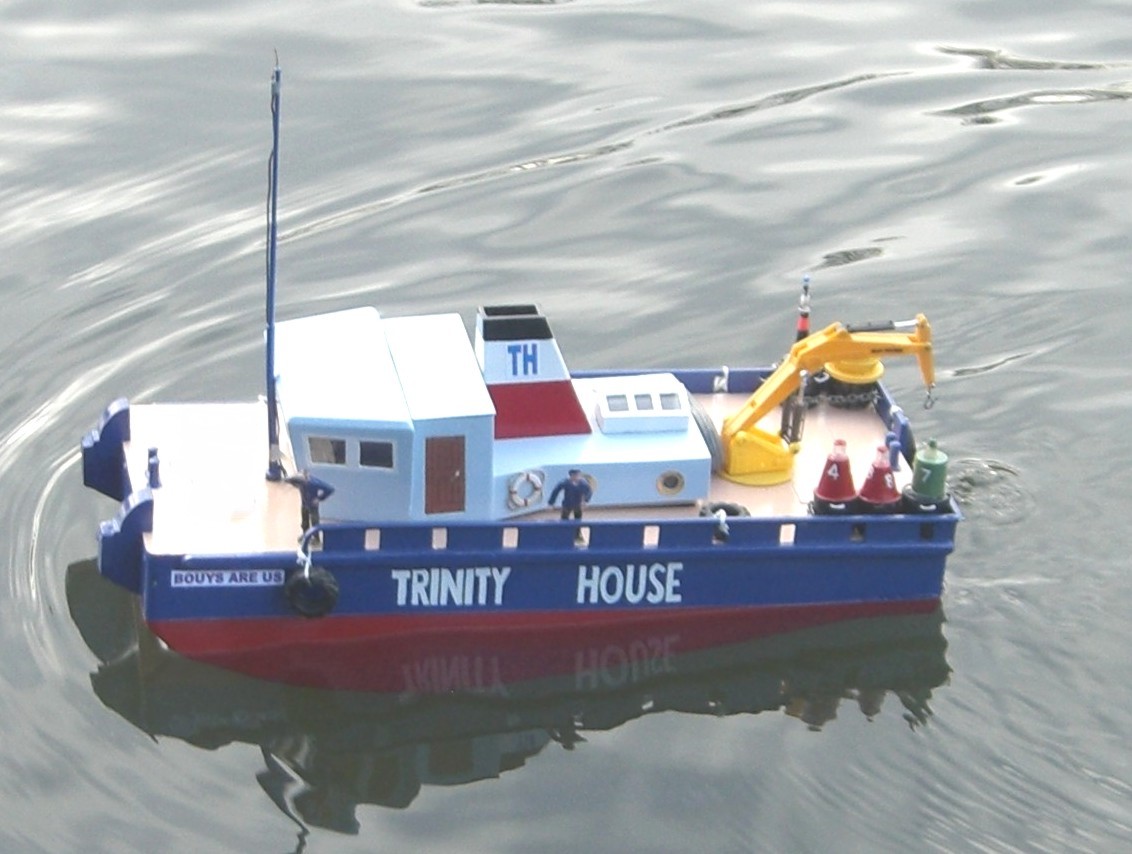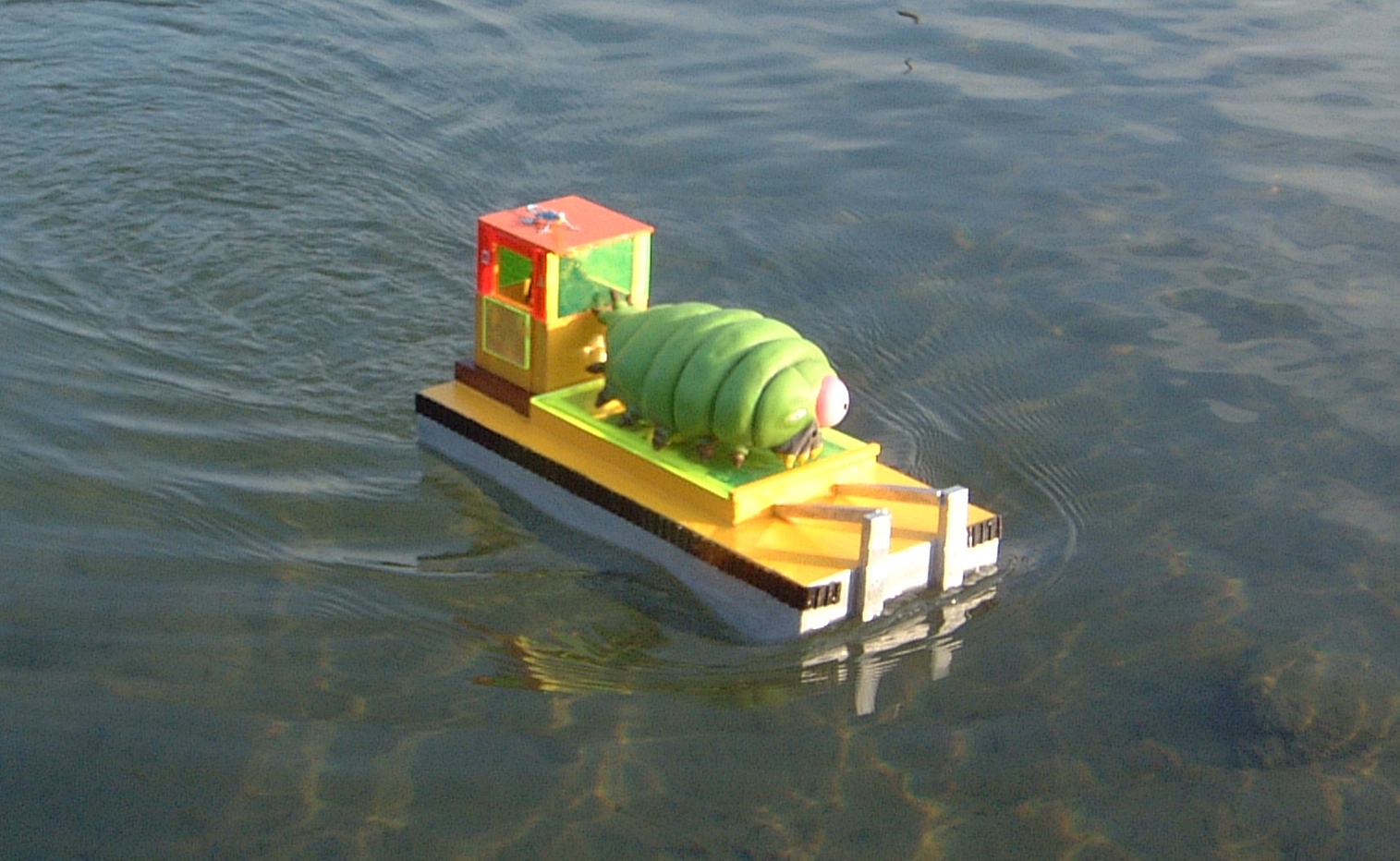 On the left is George Robinson's 'ITLATADO' and right is Brian Hartley's ZERO.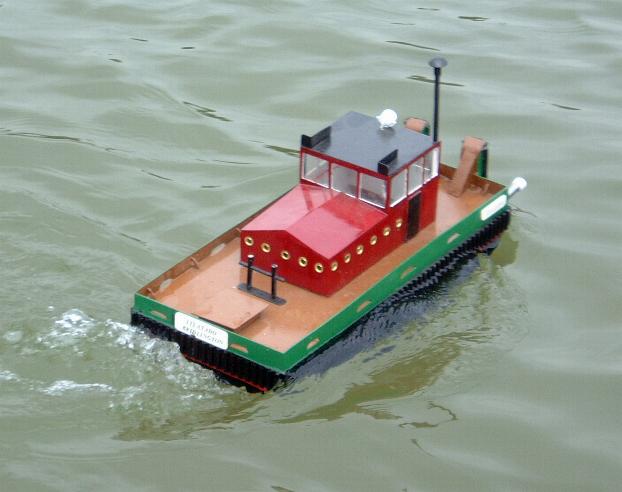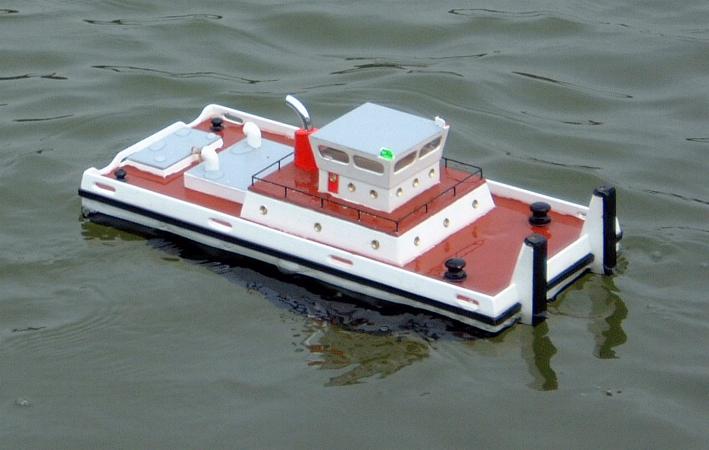 John Gilson's 'BULLDOG'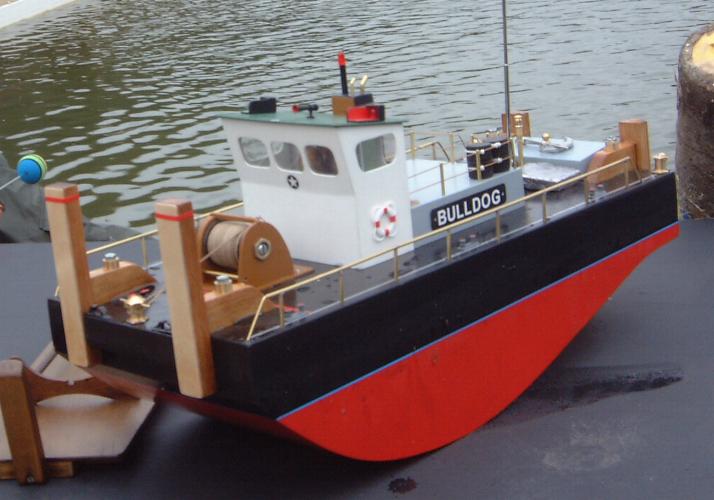 Kevin Fairclough's 'Tilly'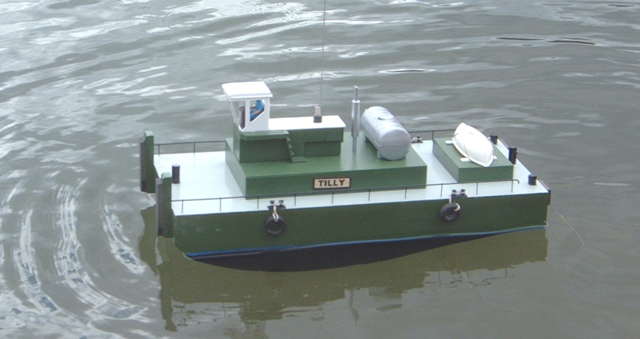 'Ohio Gal' by Ian Phillips
Brian Bennet's 'Plastic Pirate' (Novel see through hull)
J&T Brothers by Steve Weaver

Let's have some more photos as soon as yours are built!