WORK AND PLEASURE BOATS 2
Back even further in time for this beautiful model but the question is.......can anyone remember that far back? Maybe if you were in Scarborough or Bridlington in the 1920's you might just remember this boat. She was a pleasure steamer called Bilsdale although Dave Craggs named his 1:48 scale model Charlotte Rose.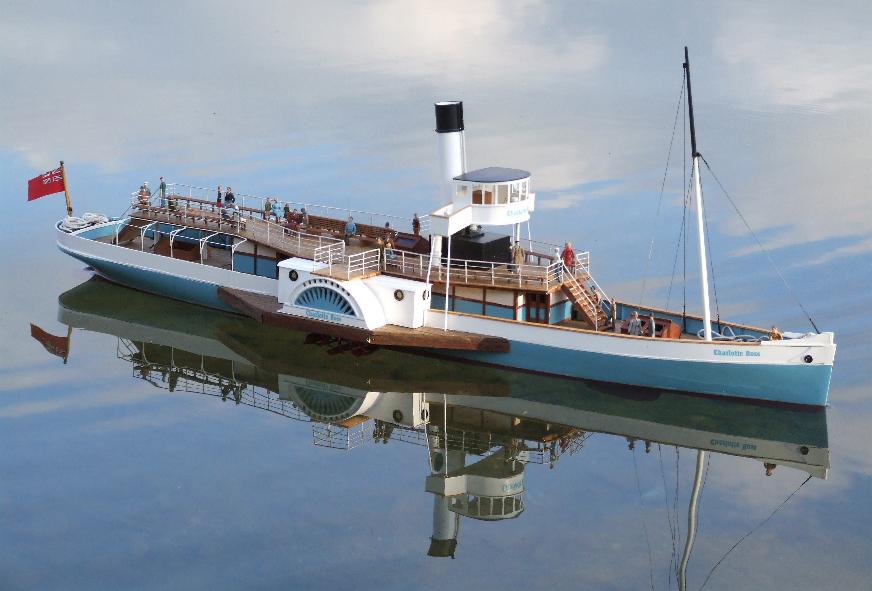 Passengers always make a difference to any pleasure boat.
Paul Cropp's scratch built Northern Guardian, a fisheries patrol boat. The original craft is often seen in Bridlington Harbour and has an excellent turn of speed in order to get round a fishing fleet at sea.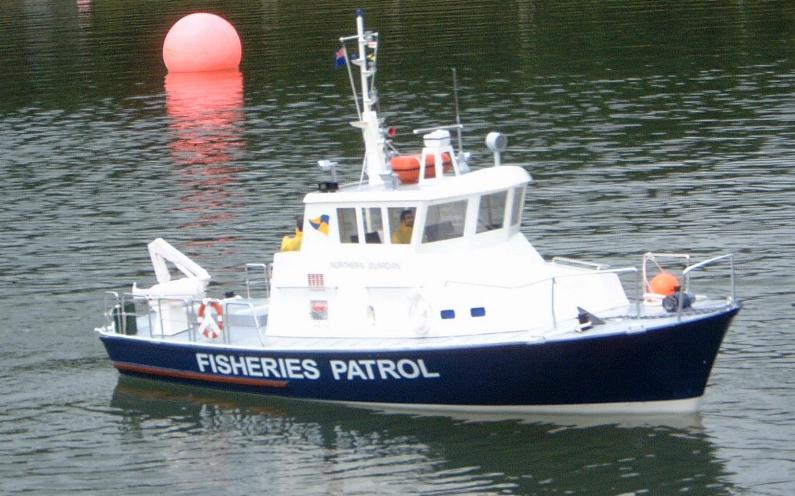 More pleasure now, Martin Ranson's latest creation, a superbly built paddleboat 'Linda Rose' from an elegant era long since past.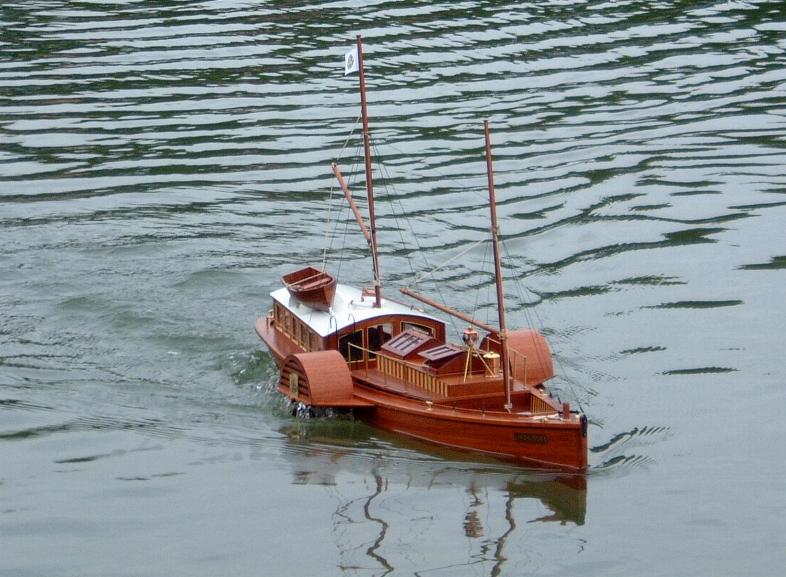 Almost lifelike in this photo............according to some!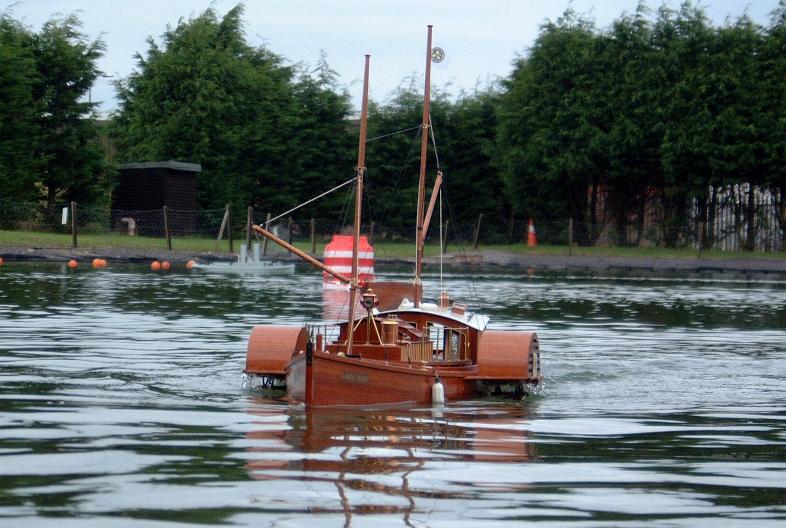 To see some of the fine detail of this model, click on the thumbnails below.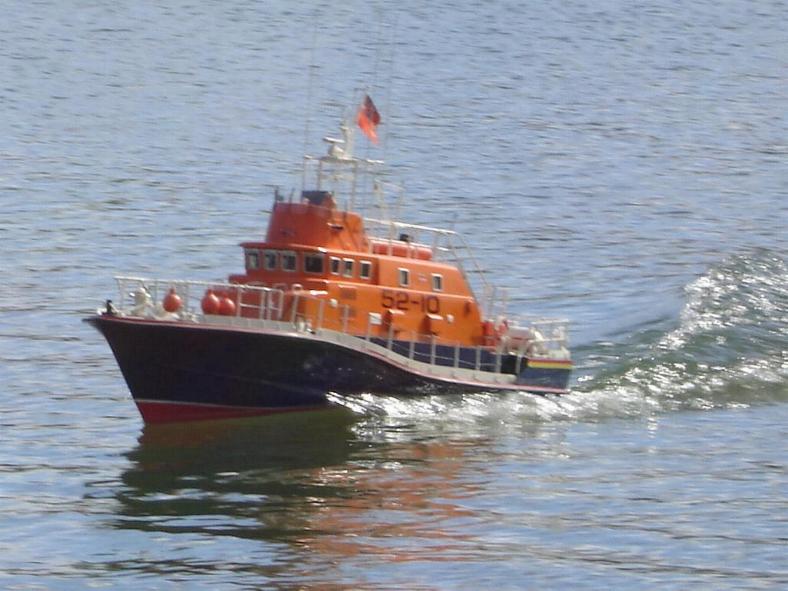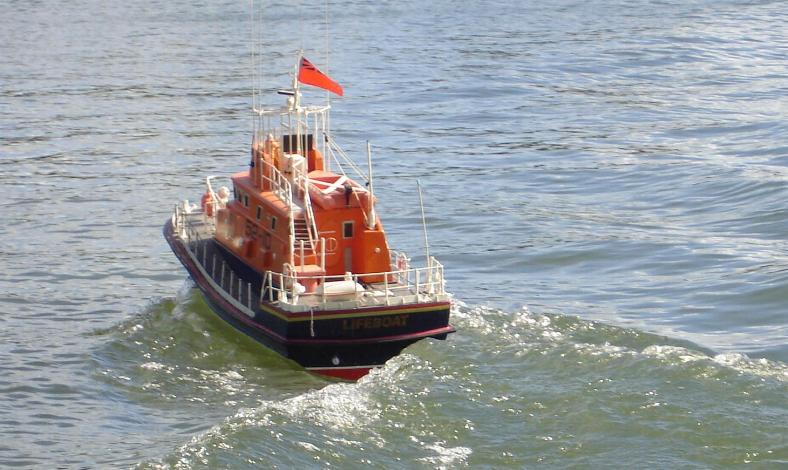 Dave Langley's Arun Class lifeboat at full speed